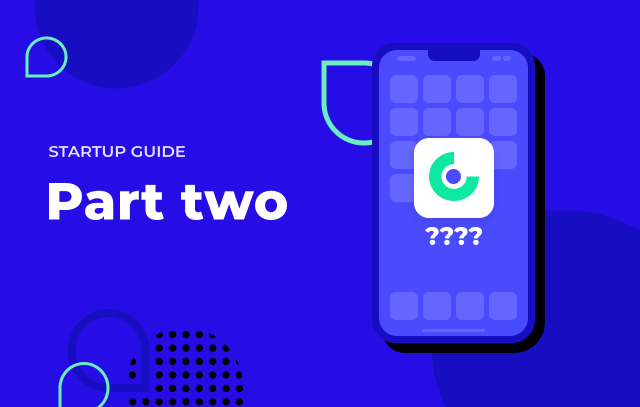 Mostly the scenario is similar. You have a great app idea, thoughtful features, a business model, you know who to target, and you're already excited to get down to business. But then you realize - well, but what will it be called?
We will answer simply - it is difficult and often takes a lot of time. We will give you some insights from our own experience.
1, Domains ending in .com are often hopelessly taken
The more the name makes sense, the less chance that the name will be free. The question remains - is it really not possible without a .com domain? Yes it is. Especially with mobile apps.
Make sure that the taken .com domain is not dedicated to the same topic and feel free to settle for a national or European ending. Do not forget that there are also other interesting endings such as .io or .app. :)


2, Is it really that important to have a great title?
Yes and no. In our opinion, both camps have strong arguments for why yes and why not.
It is true that a short, easy to remember and concise name will help your project one hundred percent. On the other hand, in the case of Alza, the combination of first and last name apparently does not bother anyone.


3, So what to watch out for?
The name should be easy to pronounce, it should not rub off. Yes, also think about pronunciation, for example in TV or radio commercials it may be a problem in the future.

It should be able to be written well. So, ideally without hyphens, complexities and for purely local projects, we would consider a non-English expression.

So -

it's well written, pronounced, it's not interchangeable

. It is ideal if the name is easy to remember.


4, Do I have to register worldwide domains now?
The

MVP

approach has always paid off the most for us. For the complete start of the project, it is usually more effective to invest resources in development and marketing than in the registration of tens and hundreds of domains. It doesn't apply to all projects, but most of the time it can be caught up along the way.


Good luck choosing your name for your digital project.

Have an idea for an app? Write to us and we will discuss it.