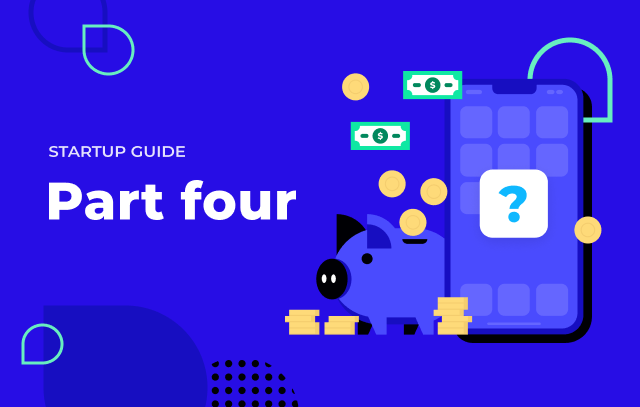 Today, we will leave projects that are already on the market and attract clients aside. These startups are often looking for money to develop, expand beyond their borders and money to quickly capture markets. Today, we're going to cover the very early stages of a project, when the whole idea is often just on paper and needs funding to even get to market.
We have compiled a few insights, both from the perspective of the investor and from the perspective of the founder, who is looking for funding for his project.
1) Do I really need an investor?
A project that is at the idea stage often has little or very difficult to defend value. The investor, who enters such a project is logically taking the greatest risk.

Offers are thus often very unfavorable and not infrequently the founder regrets it in the future.

After all, even in the Czech Republic we know cases of founders , who let an investor enter their company for hundreds of thousands of crowns and the company subsequently reached billion-dollar valuations.

It would have been far better to borrow from a bank or family.
2) Do I really want to spend weeks, maybe months of energy courting an investor?
It's not for nothing that they say that

a relationship with a partner in a company is similar to a relationship with a life partner.

You will go through many problems, decisions and you will need

to pull together.

Do you really know each other that well? Do you want to devote your energy at the beginning of the project to getting to know each other, fine-tuning the partnership agreements, the shares and the things around it? Or would you prefer to focus on your product?
3) "Yeah, but it's going to cost a lot of money."
Yes, every business plan will cost money.

But it can often cost significantly less if one is efficient and invests only where necessary.

In our experience, it is often better to get your first funding from your own savings, from a friend, family or the bank.

It is also often possible to get grants or other support specifically for startups for a really innovative idea.
4) Advice at the end?
When you come to the point that you need an investor,

prepare well and be professional.

Prepare for questions about the business model, returns, market research and competition.

Don't forget about project phasing and future plans.

Put a lot of emphasis on preparing a presentation and showing

a prototype of your project

so that the investor is in the loop and can get excited about your project.

Have an idea for an app? Write to us and we will discuss it.