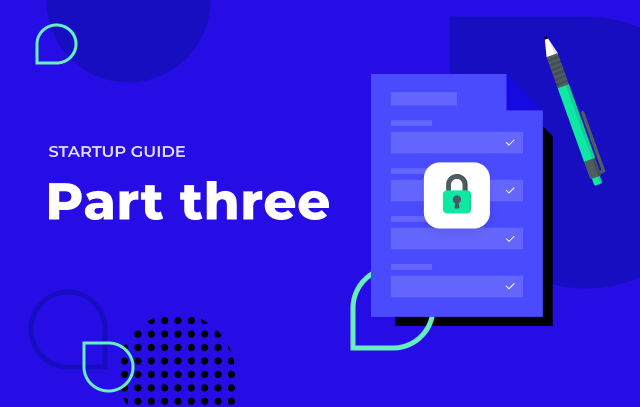 Do you have an idea for an app that isn't on the market, but you feel people could be interested in it? You plan to implement such a business plan. At some stage, the idea of discussing with other partners seems inevitable. Whether they are tax advisors, future business partners, marketers, associates or developers.
At such a moment, it pays to sign a so-called NDA. It is a contract that governs the relationship to the information transferred between you and the other party to whom you are communicating the information. It usually prohibits the use or distribution of information outside of your relationship and imposes a penalty for violations.


That sounds great and bulletproof, is there a but?


We consider it good if you have such a contract signed, but do not rely on it. In practice,

it is often much easier not to share all of your know-how

and to be careful who you share information with.

An NDA often acts as a warning to the other party that you value the information you provide and should

handle it with the utmost care.

Do you have a really good idea?

Try to keep it "under the hood" as much as possible.

You don't have to unpack all the plans at the first meeting with a partner or even an investor. Everything takes time and it doesn't take a moment to build trust.

Don't hand over really sensitive and important data to just anyone.

One example for all - if you have a website and online marketing, you must have come across the offer of marketing analysis of your online activity for free. What could be wrong with that? Mostly nothing at all, but one of our clients unwittingly provided valuable marketing data about their activities to a competitor. It was said to be made to order.


On the other hand, they say everything in moderation. No business project is created with some degree of risk and with some degree of trust. A lawyer will definitely recommend you to have a "bulletproof contract", on which you will end up spending a lot of energy and time and perhaps discourage some possible partners. The opposite is excessive trust and generosity with know-how and data that can be of great importance to your business. It just takes finding the right balance. :)
That would be the end of part three. If you're thinking about consulting an online project, we'd be happy to meet with you, sign an NDA, and discuss.
Have an idea for an app? Write to us and we will discuss it.