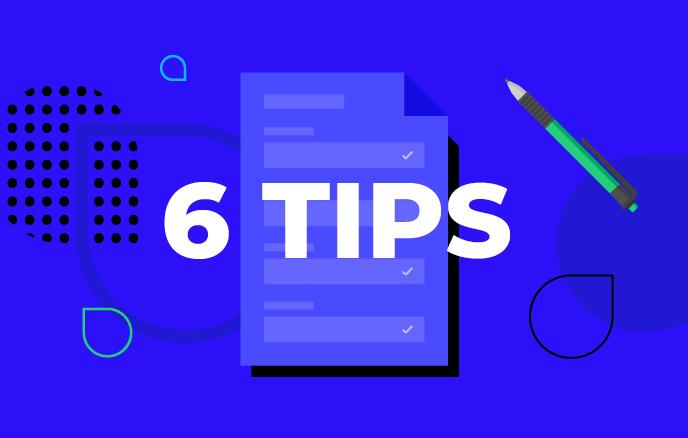 For the last two years, we have been dealing with the registration process in web and mobile applications more than ever. Whatever project you're running where you need to deal with user registration, you're certainly struggling with some volume of incomplete registrations or users leaving the registration page.
From our experience, the registration process is a key part of the "onboarding process" and it is good to pay close attention to it. No one wants to discourage, often expensively purchased users with unfavorable or annoying registration.
How to do registration the right way
We've written few tips for a smoother registration process that will contribute to more conversions. Users will be quicker and more comfortable with their first business/product experience.
1 When is the right time for user to register
When developing any product, it's crucial to think about a really important point, and that's the timing. It can fundamentally affect people's willingness to use the app.
I'm sure you know the mobile apps you download and a registration window pops up on the first screen. Often long and insidious enough that your motivation to use the newly downloaded app completely subsides and you click "uninstall" and look elsewhere.
So point number one is - let the user look around and understand why they should register. Ideally explain to him at the beginning what he can gain by registering.
2 What's going to happen with my data?
Just as almost anyone gave you personal information a few years ago, people are now cautious and want to know what you the information for. And above all, how they will be handled and how they are secured. After all, because of the scandals that appear on social media from time to time or at large or small companies, it's no wonder.
So, what you should do? Ask the user only for the necessary minimum of information and data. Explain carefully what you need the data for, how you work with security, and if you happen to have a newsletter every weekday morning after you sign up.
TIP: Feel free to split the registration into a simple one that will allow the user to work with the product. Leave additional data to help you use the entire system or refine your offer until later. Satisfied customers are significantly more willing to provide more information than those who have just learned about your platform.
3 Allow login via Facebook, Google?
There is no clear answer to this question, because for each app there is a slightly different approach. It would be weird if the bank offered such an option. On the other hand, it's comfortable in apps where you welcome a quick sign-in and don't deal with data sharing issues as much.
The number of users who use facebook or Google to sign in varies greatly by target group - somewhere it's even one-third, elsewhere we're below 10%. The creators of the app must assume that registrations via both Facebook and Google have their limitations and must be considered individually.
4 What is my motivation to register
It is necessary to remember from the beginning that there are a lot of apps today, and the willingness of users to register is not infinite. It's worth to make an effort to explain the reasons for registration and to support the user's motivation why they should do so.
TIP: So, what you should do? Right next to the registration boxes, highlight the strongest reasons why the user should register and what they can gain from it.
5 Let them know how long it will take and motivate 


Sure you've experienced a situation where you're going to register somewhere, but after four minutes of questions and other forms, you're tired of it. You'll say you won't actually register for the app now, so you'll postpone it until later. But you don't know if you happened to be in the last step of registration and if it wasn't better just to finish it.
Show users in which registration step they are, how long it will take, and motivate them to finish it. It's the same as running a marathon and not knowing how much longer I'm going to run. It can unnecessarily demotivate you.
6 Offer user support in the registration process
At each individual step of registration, you need to be close to the user. It is often a complex registration, such as creating company online.
The user should be able to consult, write, call and connect to the chat at any time. This option increases the probability of a completed registration for our projects by 37%. And that's a really strong argument for being around.
Are you thinking about conversion increases in your project?

Creating a project and need help with the registration process?

Do you want to turn the users on your page into satisfied clients?
Contact us and let's meet and discuss your project. :)