Have you ever needed to find a software development company and didn't know where to start? Clutch.co is a perfect tool to help you solve this issue. Except showing you truly genuine reviews of the companies, it also shows you the right direction towards the ideal web or mobile app development partner.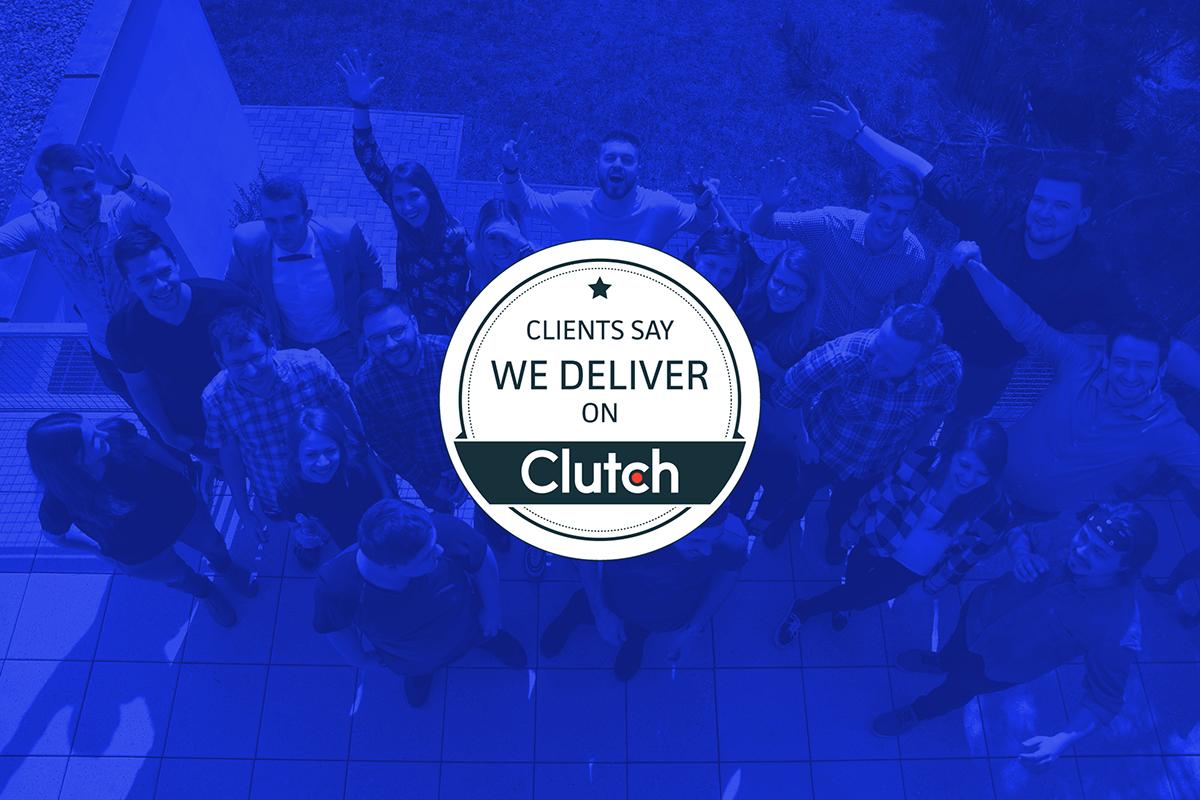 What is Clutch.co?
Clutch tries to solve the most important question for any modern company: "How can I, as a buyer, find the best software developers to deliver a perfect product to meet my specific need?" The mission of Clutch is to connect development companies and agencies with clients. And it's done by rating from genuine reviews and feedbacks.
How does it work?
Simply! The company creates its profile on Clutch and asks its customers to give them the first reviews. For deals under $25,000 it is gathered by an online form, for larger deals the person from Clutch calls the client and during 15 minutes asks on every important aspect of the project. Typically, questions explore areas such as project overview, main challenges and their solution, satisfaction with costs, scheduling and reaching the goal, plus several ratings.
Clients can review the company without invitation, make it positive or negative, even stay anonymous. Anything else than the client's will can't influence a number of stars. Clutch gives reviewers an option to update their review after some time, which motivates companies to care about their relationships in the long term.
What is it good for?
Just reviews, you may say. But where else can you find genuine & objective reviews of companies from the IT sector, hmm? If you need some insight before signing a big deal with any developer or marketer, you'll definitely find such a sneak peek here.
Second, the reviews enable Clutch to rate and categorize companies. And Clutch enables you to sort companies. Are you looking for the best mobile app developer in Prague? Be sure you gonna find us there :-). Are you looking for a niche technology developer; larger, smaller, cheaper or Argentinian company? All this research can be done on one page.
And if your demands require the highest quality, use the Leaders' matrix clearly presenting the 15 sector leaders with the biggest skill grouped by 4 types - Proven, Niche, Emerging or Market Leaders.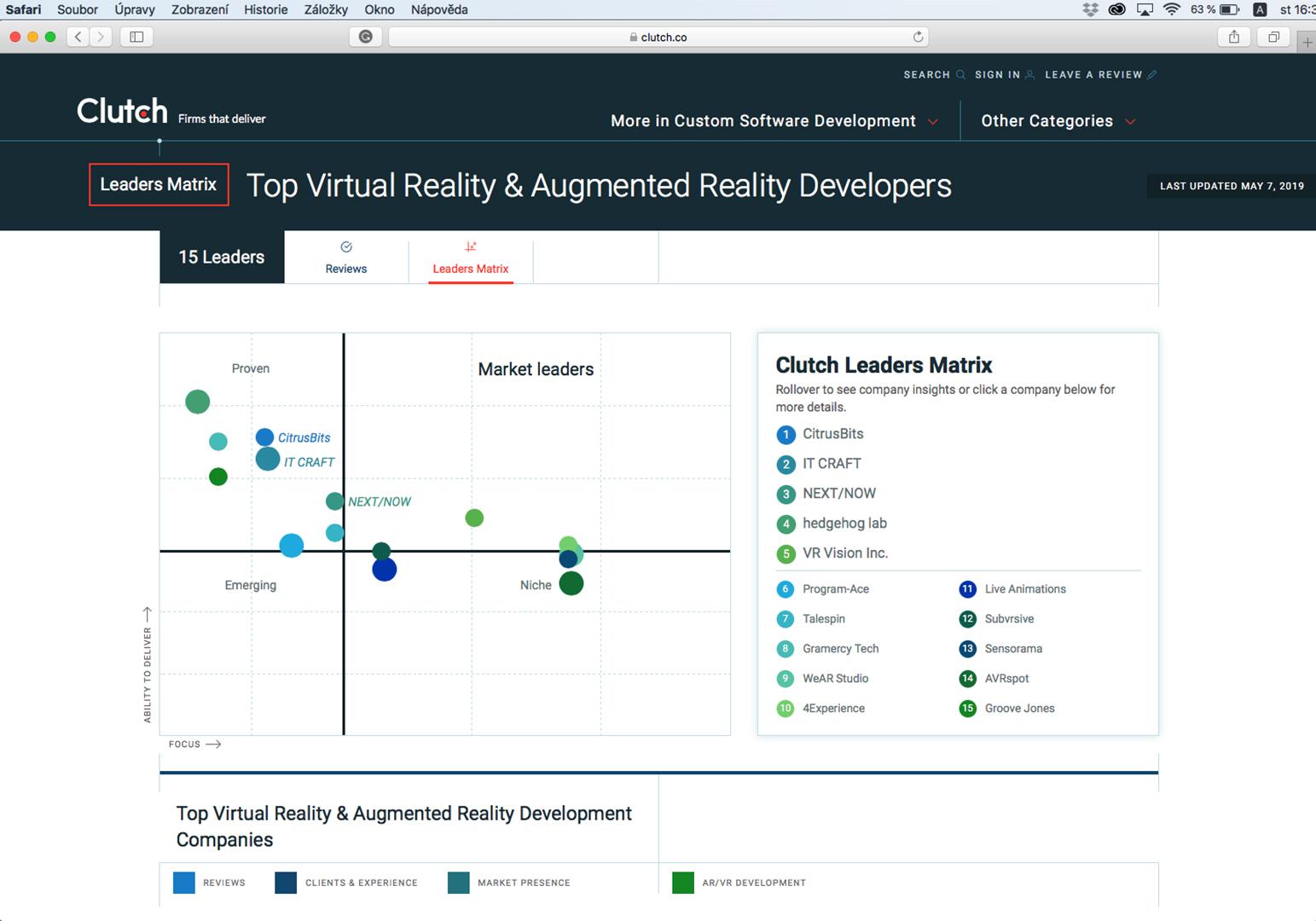 Why trust it?
Clutch is an independent rating platform. The ranks are gathered and shorten by people from Clutch in order to stay as objective as possible. No one can fake positive reviews for his profile, the clients are not forced to say anything else than the truth. 
Only high-quality companies actively promote their presence on Clutch, not-so-good companies rather stay away from it. Reviews from real customers are the most powerful marketing tool (and quite costless), so if the developer is handing over great projects and care about the happiness of clients, he will show off his Clutch profile.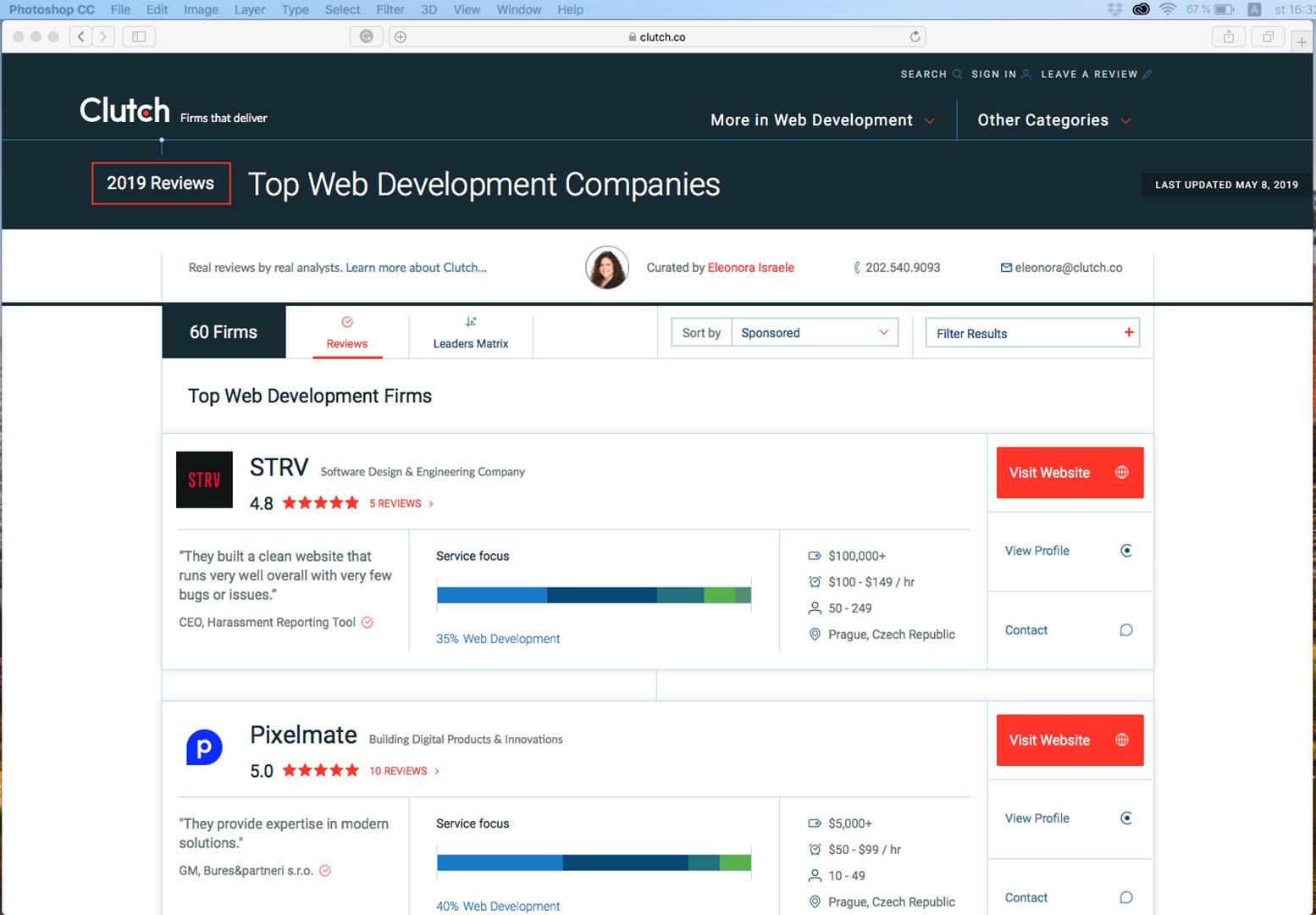 This motivational benefit goes even further. The developer handed over the project, you were happy and gave him a 5-star rating. After some months, problems have appeared. When it's not solved properly, you can always contact Clutch and add an update to your original review, even lower the stars. And that's why your developer will be nice to you even after he took your money, right?
Don't wait, just try it
There is no better way of getting familiar with Clutch than testing it. Are you looking for a company to take over your marketing campaign, for an Android developer or any other agency? Find the best ones in your area and contact them. Or take your current developer and review his services personally. 
We are grateful to all our clients for sharing positive words about us! Pixelmate's Clutch profile helps us to confirm that we always stay behind our work.