Your brand was hip and chick yesterday, but today people perceive your brand image as old, without invention. It's the best opportunity that you have to explore to the fullest! Thinking only about new design would be a desperately low goal, you have to aim much higher!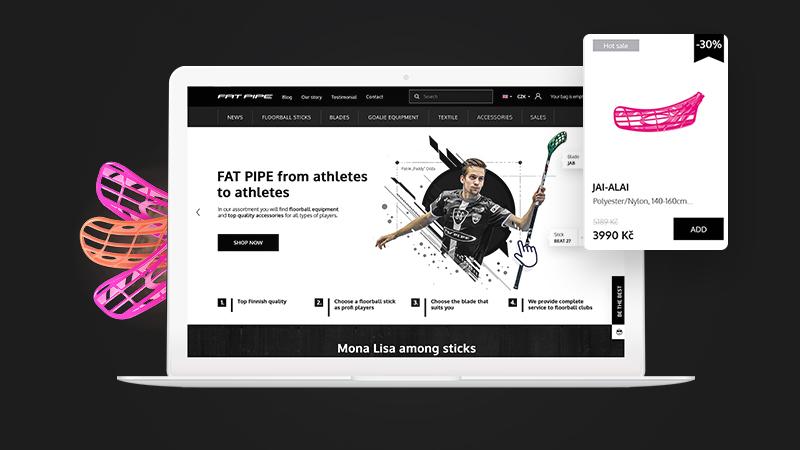 When we met the producer of floorball sticks Fatpipe, they were in a very similar position. During the first workshop, we found a great potential for a full-scale sales innovation. The investment was planned to pay for itself during a quite short time, so we were required to combine various methods. Our strategy was based on goals like:
polish the unified brand image for all 6 European markets
build a new website with 2 main features:
aggressively position the brand among the fanciest
create absolutely irresistible e-shop with a new predator skin
kick off active communication with young players (ambassadors, social networks, blog)
but IN THE FIRST PLACE, integrate warehouse management system with wholesale partners!
We polished the logo, dressed it to the black-and-white brand identity which looks good with all those colorful sticks and blades around and we started approaching floorball players that would become our ambassadors and we could demonstrate that the biggest stars play with Fatpipe.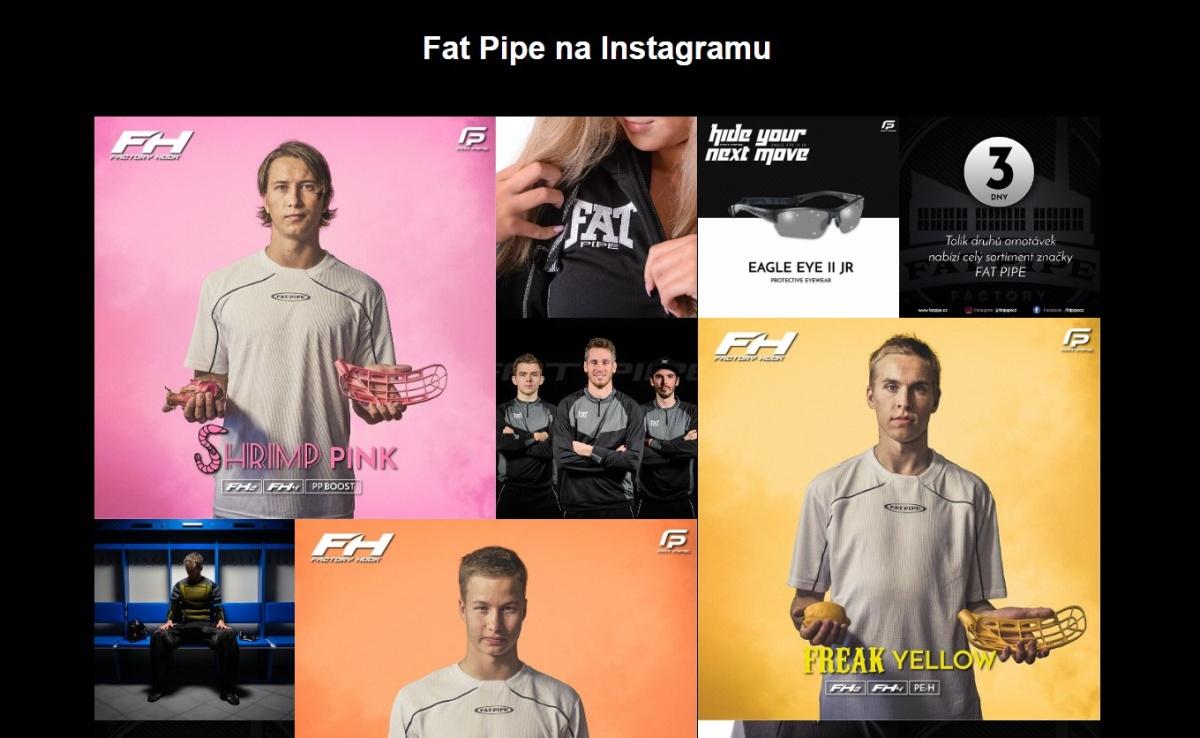 We nailed it and went on. Custom e-shop with sexy customizations was launched on 100% open-source technologies (that saves costs for markets required by local adjustments). And we also stitched up the wholesale platform - for a fraction of price we solved a problem that is usually tackled by a robust ERP system. No longer are needed intensive email sprees, and Excel spreadsheets went extinct. Every partner simple adds to cart whatever products he wishes and finishes the order including contracted discounts and terms.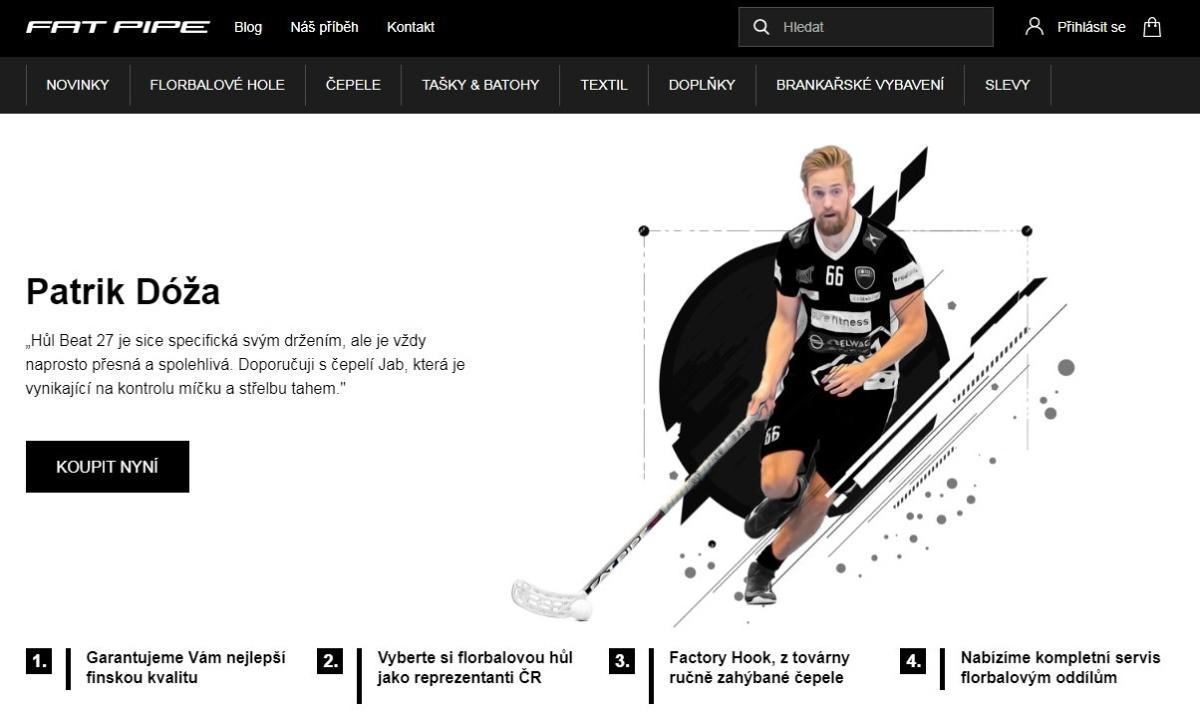 Eventually, we merged database for warehouse management and drafted a well-arranged BI dashboard for decision-making support. After a few months, these results have been observed:
wholesale partners fell in love with the new simple purchasing
faster inventory turnover
4 employees were re-positioned from Sales Administration to Business Development
the target group of players noticed positive changes and started shopping directly online
an active community was gathered via our new blog and social networks
Do you like Fatpipe's fresh and yound design? Do you like our approach when the development is enriched with business-savvy strategy and sustainable financial model? We are sure that we can check your situation too. How about a short talk over a coffee?