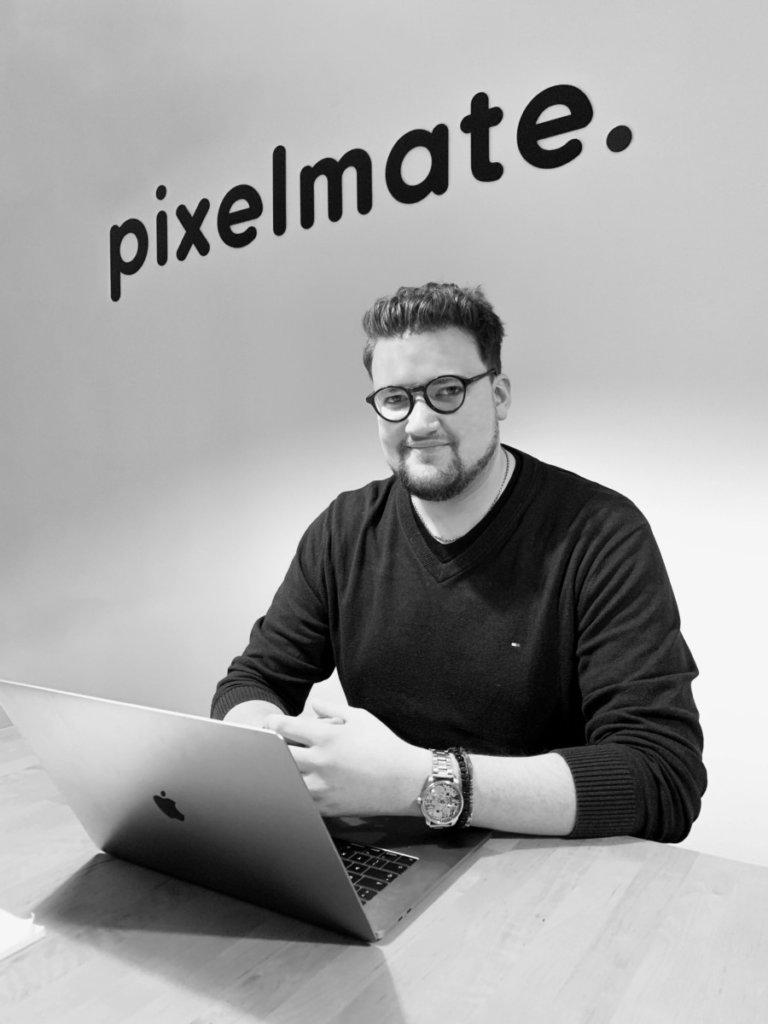 We are often explaining to our client why code development is not enough and why we can only offer a successful digital innovations. Matyas, the founder of Pixelmate, explained it clearly in the interview for CzechStartups.org:
Matyáš, tells us why Pixelmate is different from other firms that help companies develop applications and build products? What is a project's "value added"?
Clients most value the comprehensiveness with which we approach projects. We realized that merely creating an application does not guarantee its success. And we need to collaborate on successful projects; our growth depends on that. Our clients mostly need to innovate and gain a large number of users and a competitive advantage, or they need to make their firm more efficient and it's natural that they aren't well oriented in the world of digital and modern technologies. We live for innovations, we are constantly learning, we work on major projects for international firms and we often build very successful apps. We're glad to share our experience, which we imprint on clients' projects. So, we are not "only" application developers; rather, we build complete online projects including a business model and strategy for successful growth.
Read more in the full interview.